Krisztina Neglia
Sales Representative
Krisztina is a leading Oakville real estate agent who has served the needs of her clients with unparalleled dedication for almost 20 years, most of them spent with RE/MAX. Being part of the RE/MAX HALLMARK group will bring cutting edge technology to her Oakville Clients, and help expand into development both in The Niagara (where she now lives) and the Caribbean. Krisztina has a reputation for exceeding the expectations of her clients by offering them authentic, personal and strategic guidance with a 1-stop shop goal when it comes to hiring a REALTOR® AND guiding you through upgrades & reno's before the sale.
Krisztina lived many lives prior to specializing in real estate, and her wealth of experiences from around the globe have given her the adaptability, resilience and creativity to flourish as a real estate agent. Krisztina was born in Hungary but moved around as a child to Germany, Egypt, Australia and more. She gained a unique understanding of different cultures during her travels, and she speaks four languages.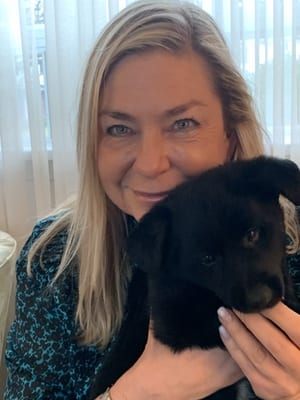 Krisztina holds multiple degrees, including a double major in Teaching and Art History from the prestigious Eotvos Lorard University in Budapest. As part of her studies, she participated in the restoration process of the Medici Library and the Sistine Chapel. She received her Master's Degree in Fine Arts and a Teaching Degree with a major in Psychology, and went on to become the youngest ever professor to teach at Eotovos Lorard University.
Krisztina has always dedicated herself to sports where her passion and hard work carried her to the Hungarian Kayak Olympic Team. While she competed in a number of World Championships around the globe, unfortunately the 1984 L.A. Olympics boycott by Hungary meant she was never able to compete at an Olympic Games. Krisztina also learned to sail at a very young age and raced at Cannes and right here at Toronto Island's RCYC. Travel is an integral part of Krisztina's DNA!! Sunsets in Split, hiking the Greek Isles, scuba diving in the Caribbean, home visits to Budapest, meditation in Ephesus, camel riding in Egypt, wandering Rome's Forum, marveling at the Basilica in Barcelona, experiencing a Formula One race in Abu Dhabi, dune racing in Jordan, wondering at the ruins of Petra, shark diving at the Great Barrier Reef in Australia, a sunrise in a hot air balloon over the Serengheti during the migration….Work hard, play hard ~ that's Krisztina's motto!
When Krisztina isn't racing to appointments and advising clients, you can find her at the stables riding her horse Stoli, at the tennis courts honing her new-found passion or on the Canal Trails in Welland walking her 2 amazing pups, Kera & Kesh. Kera was rescued in March 2020, a "Husky Surprise" rescue pup from Northern Reach Rescue, Southern Connection (southernconnectionrescue.com). Kera is part wolf which makes her extraordinary ~ she is the queen – really smart and awfully darn stubborn with a devilish streak!! Kesh is a 45 pound "mini" Aussie Shepherd who loves to herd.